Pocket Blackhole

Statistics
Type
Weapon
Damage
120 (Magic)
Knockback
0 (No Knockback)
Mana
11
Critical chance
4%
Use time
10 (Very Fast)
Tooltip
'So small but still powerful!'
Rarity
Sell
3 40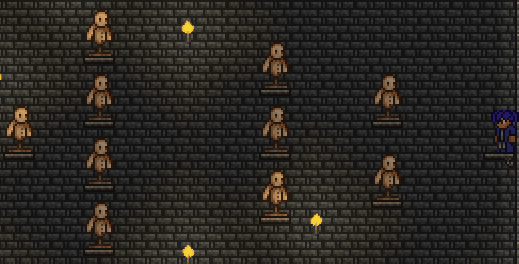 Pocket Blackhole is a Hardmode, post-Moon Lord magic weapon that acts like the Last Prism. It fires several beams that converge into one as it charges, dealing massive damage. Pocket Blackhole cannot deal any knockback.
Despite being a magic weapon, it's best modifier is Demonic. This is due to its inability to receive knock back modifiers. An alternative could be Mystic, which would prioritize mana consumption over damage.
Crafting
[
]
Recipe
[
]
History
[
]
Weapons

(List)

:
Melee weapons •

Ranged weapons •

Magic weapons  •
Summon weapons •

Thrown weapons